Nexans, colour & material of Mobiway tools
Nexans is a French multinational expert in the cable transmission line industry and has been a partner of electrical contractors for over 120 years. As part of a series of innovative tools for cable unwinding, a3dc has developed a strong new colour identity to match the technical nature of the new Mobiway MOB design.
Practical and sturdy, the Mobiway MOB kit now features graphite grey structural elements and a premium red colour that marks out the elements of use and highlights the ingenuity of the design. Its more ergonomic handle makes it easy to carry and unroll cable reels. Its new anti-slip pads provide greater stability, even at the end of a pull. The Mobiway Mob kits can be clipped together so that several reels can be unwound at the same time. The Premium Mobiway MOB kit is made in France, and is recyclable !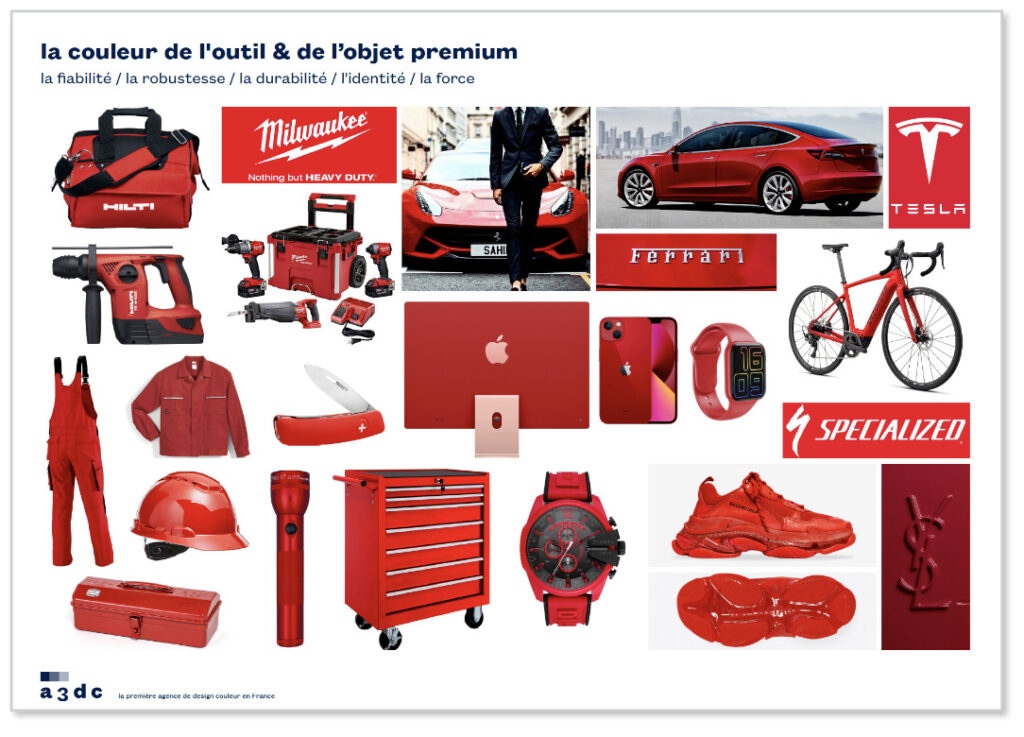 a strong identity colour on the market
colour for improved ergonomics
a premium utility product
a3dc was able to demonstrate the full extent of its expertise in colour combined with product design, with solid references in this field. Philippe and Adrien enabled us to make our choices intelligently. We're very happy with the decisions we've made: thanks to our collaboration with a3dc, our products now have a clear, relevant identity and are identifiable at a glance. We're delighted with this rewarding partnership, which will certainly lead to others in the future. So much time has been saved by working with a3dc !
Senior Industrial Designer