Somfy, colors & materials for home automation remotes
Somfy is launching a project to color different remote controls for their launch on its European markets. These remote controls have been designed for 3 distinct uses whose colored appearances also correspond to 3 levels of range and 3 buyer profiles. The right color is therefore the added value to be injected into the same remote control design so that it meets and seduces its public.
World leader in automation for home and industry, Somfy is the specialist in intelligent motorization, designed to facilitate daily life and comfort thanks to discreet and controlled technology. But controlling and mastering the management of one's own comfort must also be possible in beauty. a3dc opens the door of color for Somfy to a universe and possibilities that were previously little explored. Echoing the targets and conditions of use in outdoor, living room or bedroom, the remote controls impregnate and anticipate the major trends in interior design.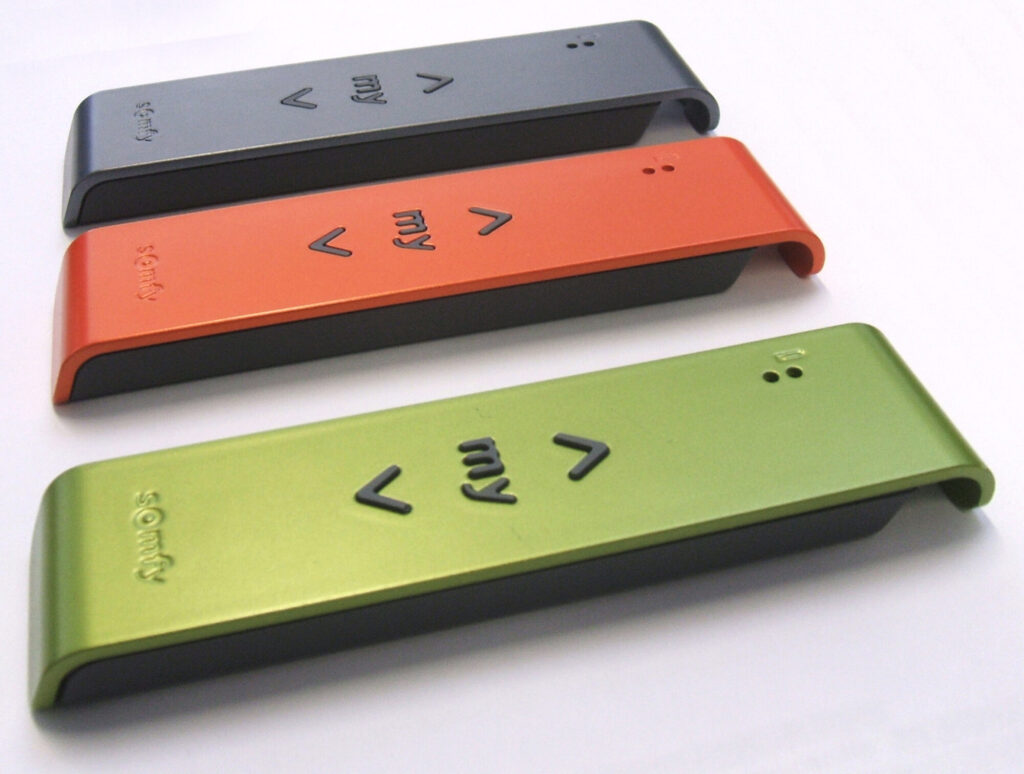 a choice of colors by market
for all types of interiors
We appreciate our first experience with colors. It allowed us to change our internal approach and objectives and to launch a range of new attractive colors in 2015. It allowed us to work on our creativity and to have a choice of modern and coherent colors. We are in the midst of launching and the feedback is very good! The offer is appealing and the colors are seductive.