Posto 6, women's wine bar, Poissy, architecture restructuring
Designer a3dc's design and project management mission was to transform this former bistro, ideally located in the centre of Poissy, into a new place for social interaction and conviviality. The space has been completely rethought and restructured with a flexible, fluid feel, in tune with the soft, feminine nuances of the color harmony designed by a3dc.
This café of a new kind is reconnecting with a female clientele that has long been neglected, seducing them with a range of clear wines inspired by the rich colors of their dresses: powder pink, golden yellow, amber and white.
The inner shell of red bricks, once again revealed as traces of the old bistro, now houses the whiteness of a wide satin ribbon, designed as a single architectural gesture that gently undulates from floor to ceiling and wraps around the technical functions of the bar and its counter, ending its curve on the outside and announcing the name of the place, "Posto 6".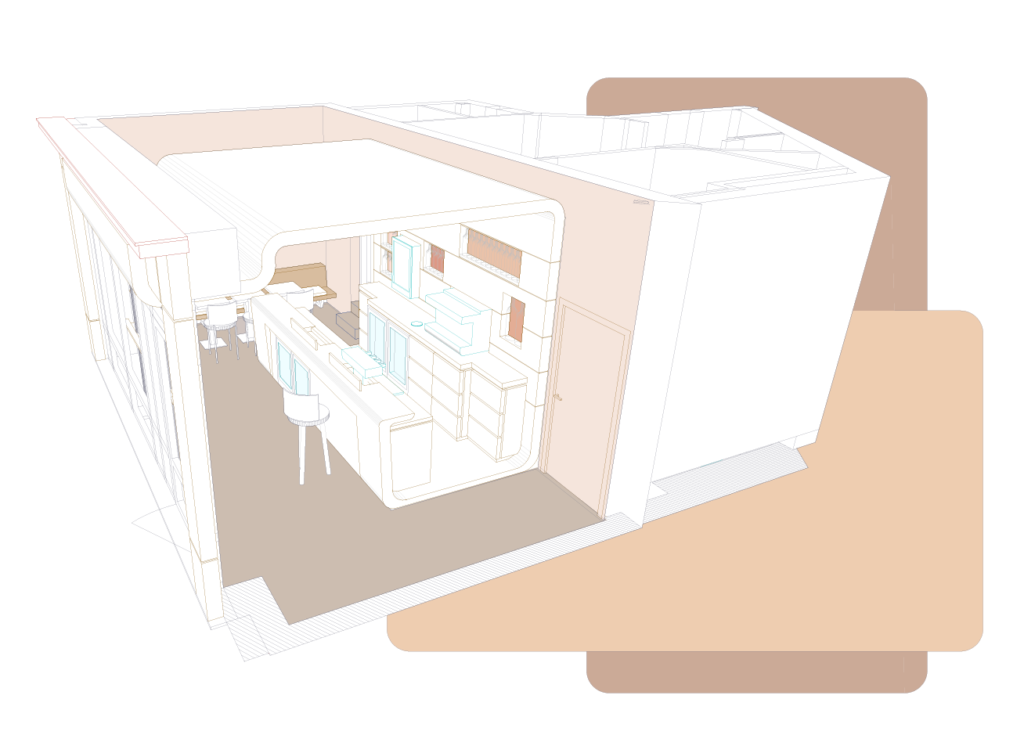 a refined, modern approach in an old bistro
a bright, welcoming setting for a feminine clientele
a harmony inspired by the colors of light wines
The project was successfully carried out by Pascal Rouquier, who was able to see my personality and convey it in both the colours and the design. He turned my bar into a beautiful, warm and functional space. I can't thank him enough, because without him and his vision, this place wouldn't have as much character.